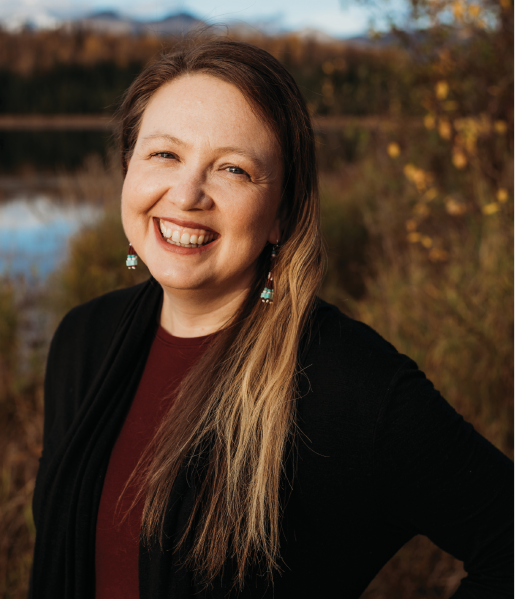 Camai,
Congratulations to the class of 2022! On behalf of BBNCEF, we send our best wishes and congratulations to the graduates of Bristol Bay and beyond and express our gratitude to the many caring adults, teachers, families, and communities that contributed to the success of these students.
We're also excited to announce the recipients of the 2022-2023 Higher Education Scholarship awards. (A full list is on page 11.) We wish them a productive and fun summer and share their excitement to continue their academic journeys.
Summer is the season of building support for our programs. We just finished our Neqa on the Nushagak event, which was held on the Nushagak River on June 18-19. It was an exciting three days to benefit BBNCEF's cultural heritage and scholarship programs. You can also support our activities by supporting the event virtually, and, of course, be on the lookout for information regarding the annual Fall Raffle.
Do you have ideas for BBNCEF? You can always reach me at (907) 265-7875 or
atowns-bain@bbnc.net.
Aleesha Towns-Bain
2022 BBNCEF Fall Raffle
Once again, BBNCEF will host its annual fall raffle drawing. Last year, we raised more than $30,000 through this community effort. Tickets will be on sale in August and can be purchased at BBNC events, as well as through community volunteers. Winners will be drawn at the BBNC Annual Meeting of Shareholders on October 1 in Anchorage. Stay tuned for more information!
Apply Online Now for the Career Focused Vocational Education Scholarship
This is the second year of the Career Focused Vocational Education (CFVE) program! It supports in-depth training for specific career-focused and long-term employment goals, such as professional piloting, maritime, cosmetology licensing, and industry trades for BBNC shareholders. The application is available online through
myBBNC.net. Contact our office for more details!
Congratulations to the session one CFVE recipients:
Adonna Jo Adams
David Alvarez
Trevor Evanoff
Caleb Evatt
Taryn Heyano
Hannah Miller
Dean Price
2022-2023 Scholarship Award Recipients
Congratulations to students receiving a BBNCEF scholarship for the upcoming academic year. You can check them out in our online newsletter here (pgs. 11-13).
Congratulations 2022 Graduates!
BBNCEF extends its congratulations and best wishes to these 2022 postsecondary graduates. (Is your loved one not listed? Send us an email at bbncef@bbnc.net and we'll be sure to recognize them on our social media pages).
ADVANCED DEGREE GRADUATES:

Ebnet, Angeline
Physician Assistant & Master of Public Health

Lockuk, Katrina
Master of Social Work

Suesue, Eleanor
Master of Finance

Tennyson, Bryn
Master of Science
Andrew, Roy
Master of Rural Development
Wayner, Harmony
Master of Coastal and Marine Management
Wilson, Tamara
Master of Special Education
HIGHER EDUCATION GRADUATES:

Elkins, Marissa
Creative Media

Goode, Lucy
Business Administration and Management

Kapotak, Cody
Project Management

Lind, Christian
Associate of Automotive Technology

Mowrer, Katirina
Biological Sciences and Native American Studies

Patterson, Lauren
Associate of Paraprofessional Education

Sorensen, Chenita
Alaska Native Governance and Business Management

Townsend, Timothy
Business Administration
Anderson, Alysha
Associate of Business Management
Anderson, Laura
Nursing
Deater, Jacob
Accounting
Dey, Joshua
Associate of Business Management
Dodge, Wyatt
Industrial Engineering
Griffitts, Rachelle
Civil Engineering
Harshfield, Brittney
Associate of Nursing
Hensch, Larissa
Applied Physics
Hill, Gabriella
Political Science with Minor in Alaska Native Studies
Lemons, Laura
Midwifery
Luckhurst, Ashlyn
Sociology and Human Services
Madriaga, Marsha
Business Administration
Miller, Hannah
Exercise Physiology
Nicholson, Katya
Registered Nurse
O'Carroll, Fiona
Chemistry
Paul, Theron
Associate of Business Administration and Accounting Technology
Pedersen, Erin
Associate of General Education
Peterson, Erik
Associate of Process Technology
Reynolds, Ericka
Natural Science
Shade, Jillian
Associate of Nursing
Shangin, Halie
Psychology and Behavioral Decision Sciences
Smith, Spencer
Mechanical Engineering
Stanford, Alexandra
Associate of Nursing
Tunguing, Annie
Associate of Community Health
Wilson, Jayden
Associate of Applied Science
Young, Dakota
Aviation Technology
TAGS:
Corporate
,
Education Foundation
,
Shareholder