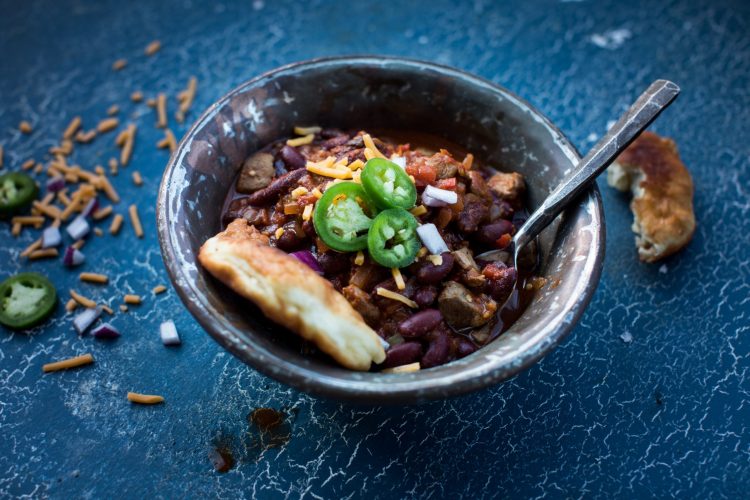 Ingredients:
3 tbsp. olive oil
2 lbs. cubed duck
2 yellow onions, chopped
1 red pepper, chopped
1 jalapeno, minced
2 tsp. ground cumin
2 tsp. ground coriander
1/4 tsp. oregano
2 tsp. salt
1 tsp. black pepper
1 tbsp. crushed red pepper flakes
2 (15 oz.) cans red kidney beans (one can dark, one can light)
1 (15 oz.) can tomato sauce
1 c. water
Instructions:
1. Heat oil in skillet and sauté duck until no longer red.
2. Add onions, red pepper, jalapeno, cumin, coriander, oregano, salt, pepper, and red pepper flakes and cook until spices are absorbed.
3. Empty into crockpot and add the dark and light red kidney beans, tomato sauce, and water.
4. Cook on the low setting for eight hours.
5. Serve with cheese, jalapenos, red onions, and fry bread.
Recipe from shareholder Kala Wilson, from Anchorage, AK.
TAGS:
Corporate
,
Regional
,
Shareholder