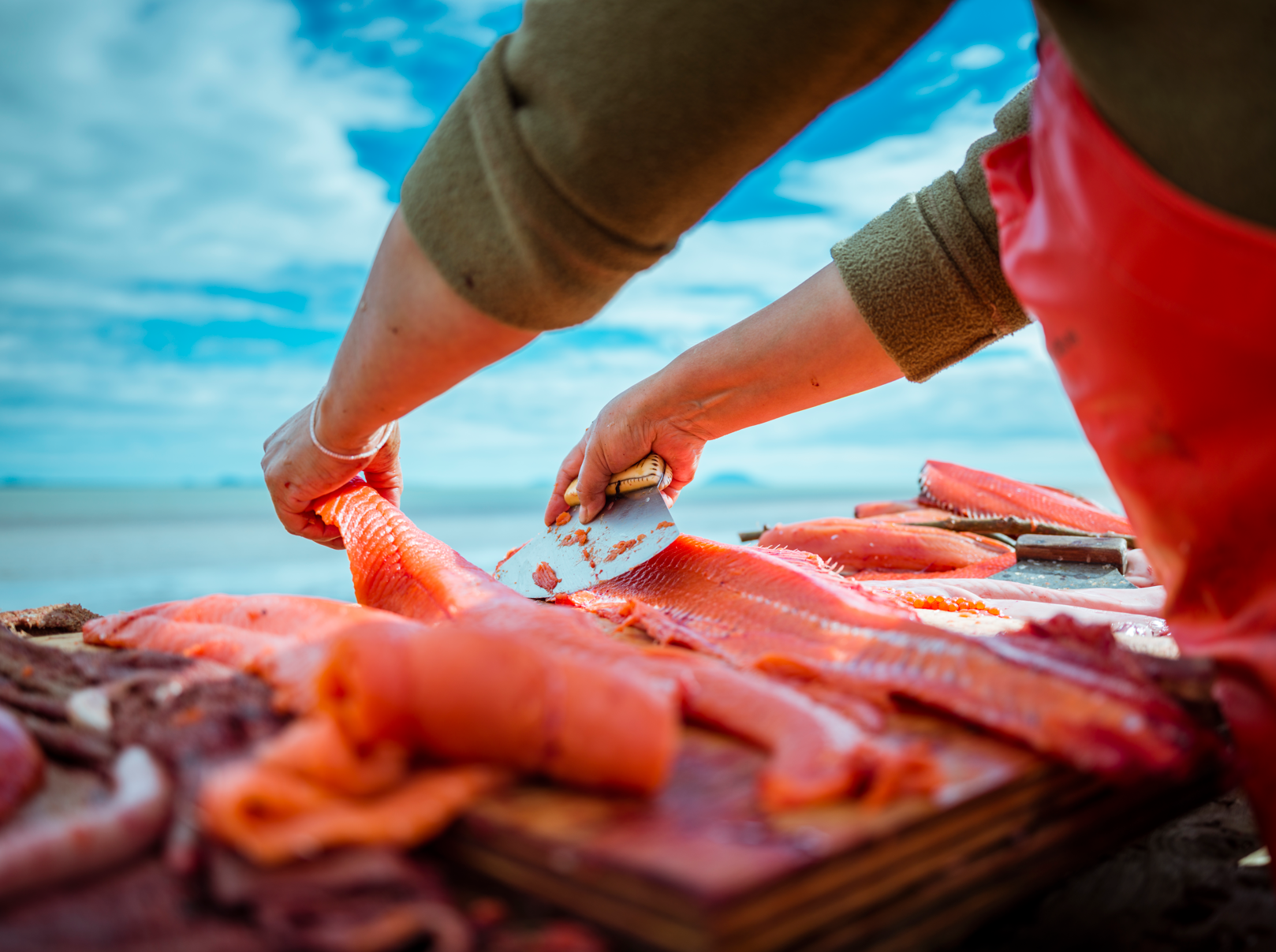 BBNC and the Bristol Bay region have a big reason to celebrate. We have reached the final regulatory step in our work to protect the Bristol Bay watershed from threats posed by the proposed Pebble mine. The Environmental Protection Agency (EPA) made its final determination on January 30, 2023, halting development of the mine at the headwaters of Bristol Bay's Nushagak and Kvichak Rivers.
EPA's final determination focused on safeguarding the Bristol Bay ecosystem, which is home to one of the world's most productive salmon runs. Issued under EPA's Clean Water Act Section 404(c) authority, the determination prohibits and restricts the discharge of dredged or fill materials that a mine would produce. The agency has only issued a 404(c) Final Determination 14 times in more than 50 years, and this is its first in more than a decade.
EPA Hearing in New Stuyahok, 2011
A majority of Alaskans have also opposed the mine project, as have the vast majority of BBNC's 11,000+ shareholders, including majorities in every part of the Bristol Bay region and communities closest to the mine site. BBNC has formally opposed the proposed Pebble mine since 2009.
"We're listening, and we've always been listening," Cheyette said. "This outcome was the manifestation of what shareholders wanted. I'm proud of our board for directing us to do this and stay with it."
Bristol Bay rivers produce tens of millions of sockeye salmon every year, supporting 15,000 jobs annually. In 2019 alone, the region's salmon fisheries generated $2.2 billion. The rivers drive a strong sportfishing and tourism economy, and support the wellbeing of other many other local fish and wildlife. They also sustain our Native way of life, one of the last salmon-based cultures on Earth.
The gold and copper mine threatened all of this. Studies showed it stood to produce billions of tons of waste rock and to store it forever behind a massive dam.
EPA's final determination marked a major milestone in the effort to prevent the Pebble mine proposed by Pebble Limited Partnership (PLP) and its parent company, Northern Dynasty Minerals. The fight will now move to the courts, as PLP is expected to sue the government over the determination, beginning a period of litigation.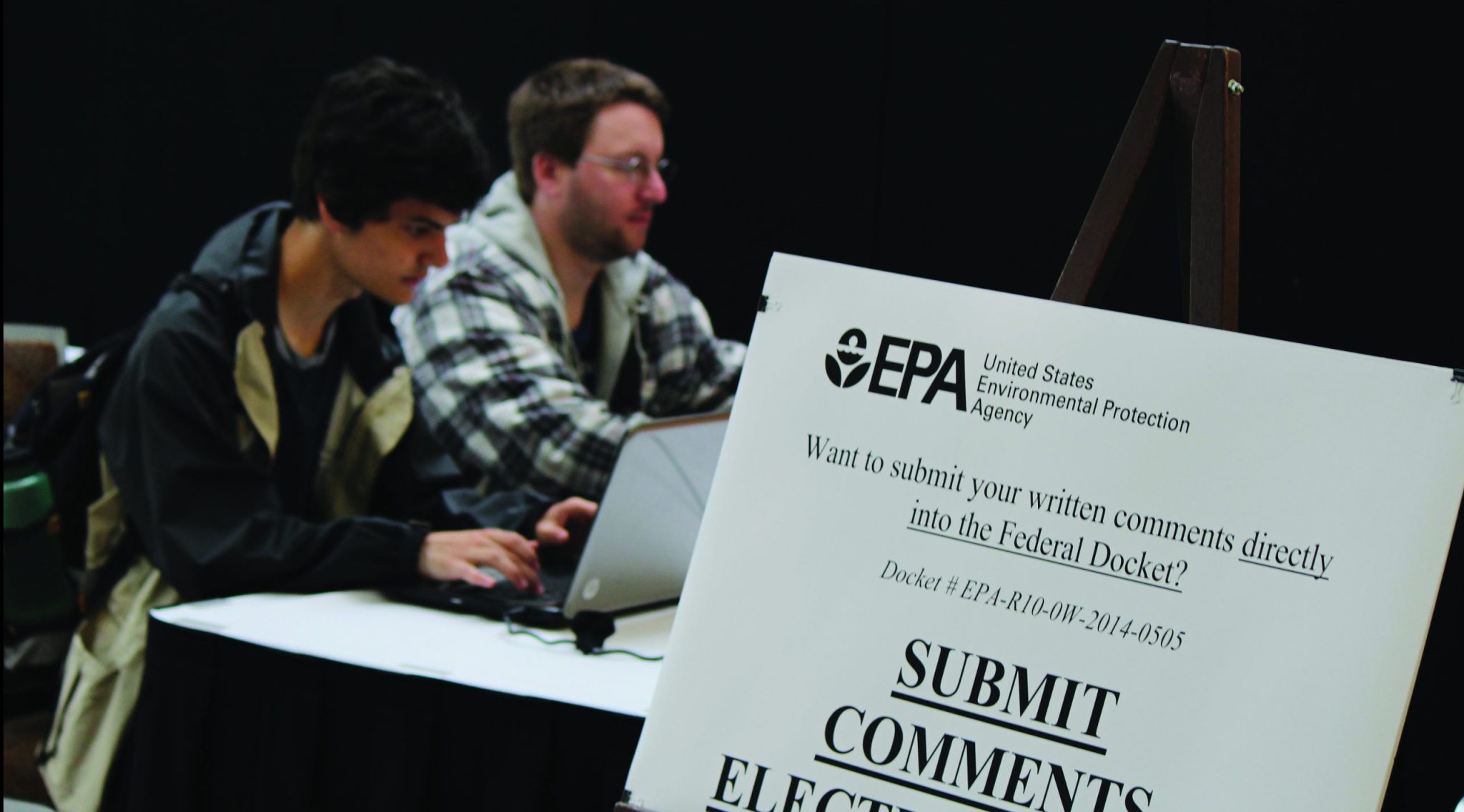 EPA Hearing in Anchorage, 2014
Cheyette and many others at BBNC will now begin to turn their attention toward other opportunities for development and investment, with an eye toward making life in the region easier for people, particularly outside of Anchorage. Infrastructure projects, energy solutions, broadband access—all of these hold potential for addressing the needs of the region's villages.
"Never forget what we can accomplish working together," Cheyette said. "It is incumbent on us all to continue to work together to define what the future is going to look like. It's not Pebble—but what's it going to be?"
TAGS:
Corporate
,
Regional
,
Shareholder