2023 Bristol Bay Fly Fishing & Guide Academy Application Deadline
Back to Events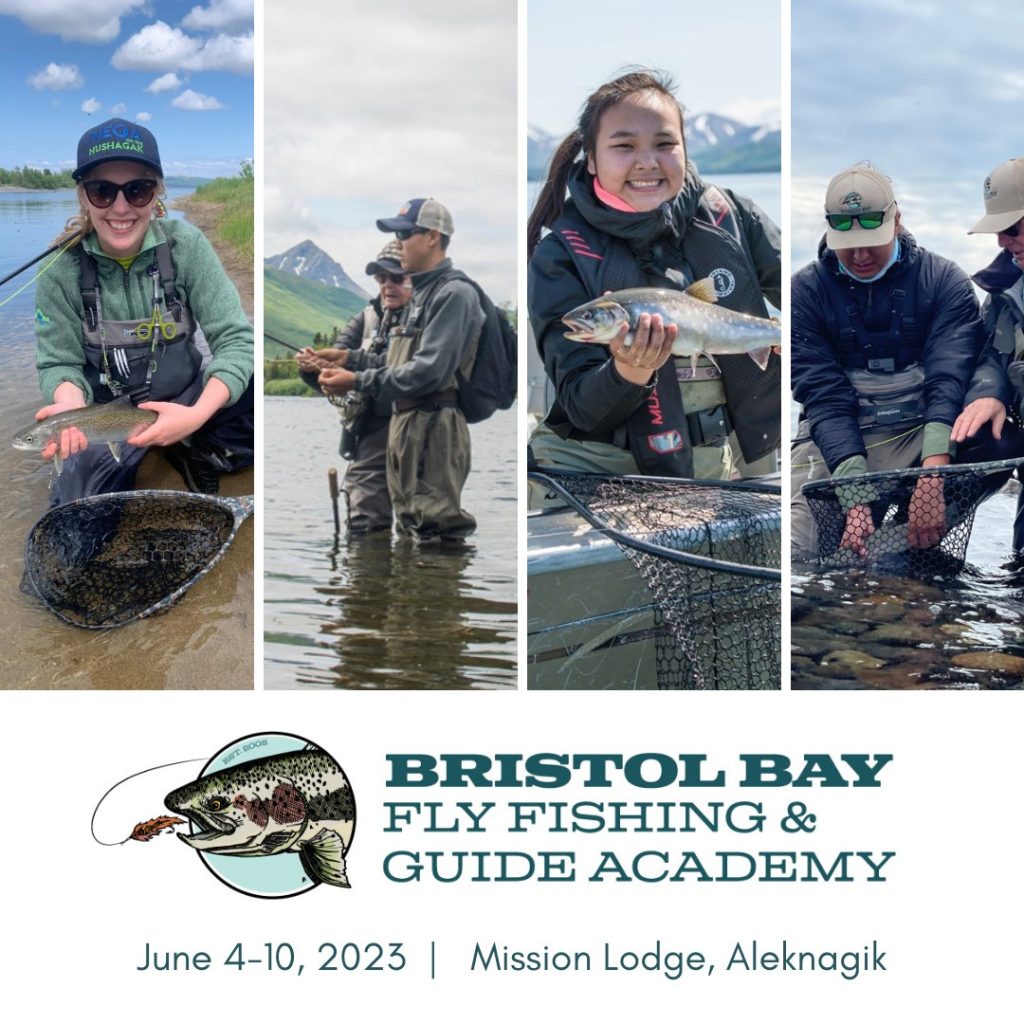 The 2023 Bristol Bay Fly Fishing & Guide Academy application deadline is Monday, April 3, 2023.
BBNC shareholders, descendants, and Bristol Bay residents ages 14-24 are invited to apply. The academy will take place June 4-10, 2023 at Mission Lodge in Aleknagik, Alaska. Participants will learn fly fishing skills, explore career opportunities in the sport fishing industry, build leadership skills, and learn more about being caretakers of our salmon resources.
For more information and to apply, click here.