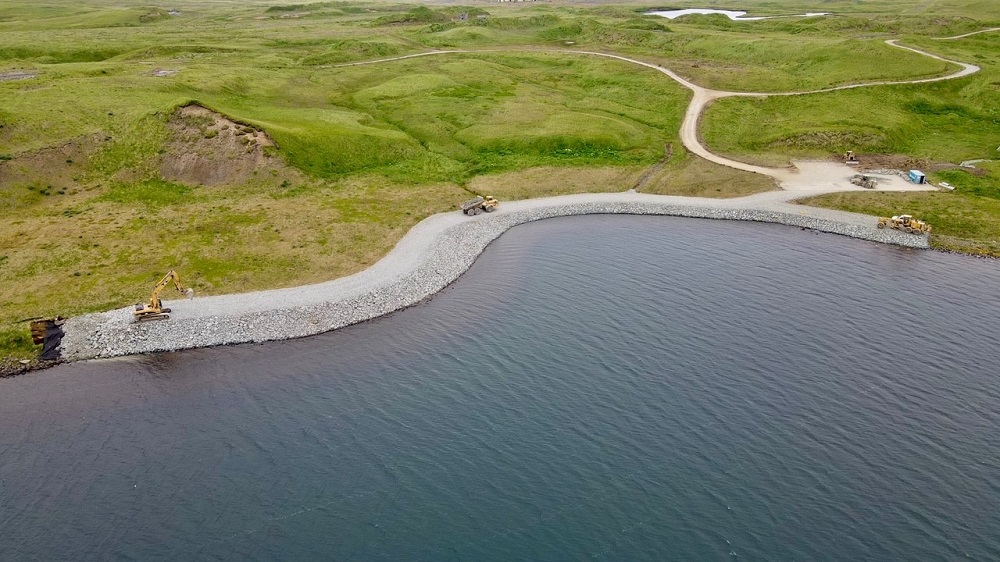 South Davis Road Landfill Project Update
Two Bristol companies have finished work on a project at the South Davis Road Landfill, located at former Naval Air Facility (NAF) Adak on Adak Island in Alaska. The $5.5 million contract was awarded to BERS-Weston JVC, LLC, by Naval Facilities Engineering Systems Command (NAVFAC) Southwest, and subcontracted to Bristol Environmental Remediation Services, LLC, and Bristol Prime Contractors, LLC.
The South Davis Road Landfill operated from the early to late 1940's on the eastern shore of Andrew Lake. The landfill was utilized during and after World War II and was associated with early airfield operations on Adak Island, specifically Albert Mitchell Airfield. Precise records of what was placed in the landfill are not available, but it is believed to contain construction debris and waste generated by the construction and subsequent demolition of the airfield.
The Bristol team was tasked with installing shoreline protection along the edge of the four-acre landfill to mitigate wind and wave activity from Andrew Lake to protect against erosion. In April 2022, the Bristol project team began mining the rock required for the project and made improvements to the road to support the heavy truck traffic to and from the remote location. Despite the remoteness of the project site, the work was completed ahead of schedule and with no injuries.
Partnership Highlight: Hernando and Cherokee Country Schools Safety and Security
GC&E Systems Group (GC&E) has been working with Hernando County and Cherokee County School Districts to make Georgia and Florida schools safer.
Hernando County School District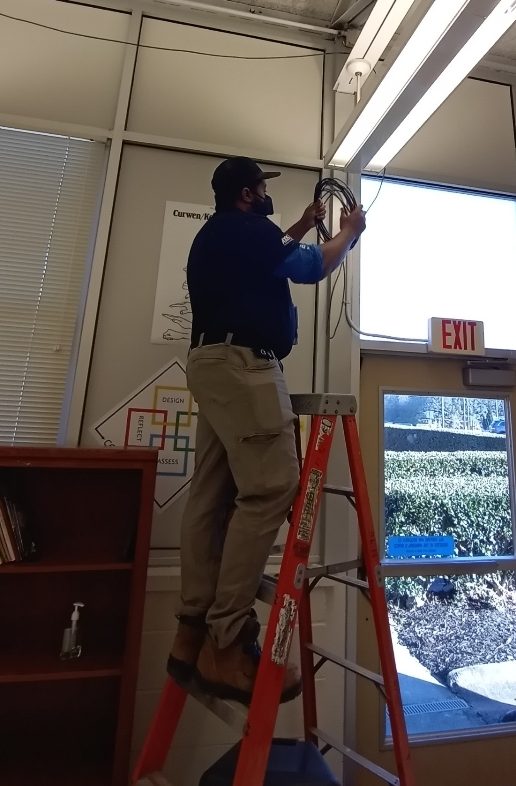 GC&E Systems Group has had the privilege of working with Hernando County School District (HCSD) since 2018. The partnership developed over the last four years has allowed GC&E to be an integral part of safety measures for HCSD and their security personnel.
Together, we determined the best solution on updating and upgrading their current security systems to include CCTV, VAPE detection, and provide a more affordable server solution with high storage capabilities.
Our successful partnership with HCSD led to a recommendation to the Sumter County Government resulting in an award for another project!
Cherokee County School District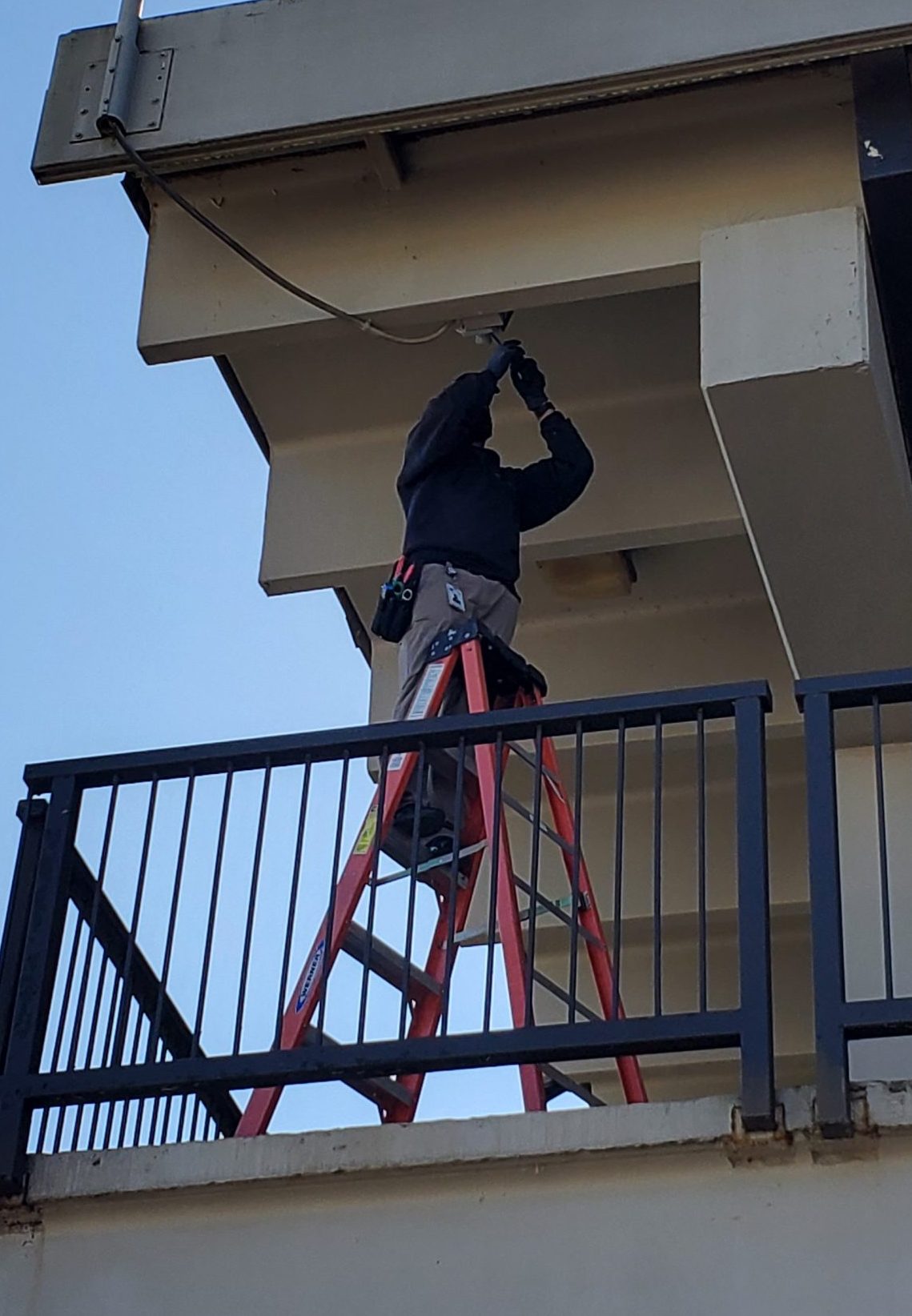 GC&E's successful partnership with Cherokee County School District (CCSD) began in 2014 when we were brought in as the preferred open options access control partner to perform the pilot/proof of concept installation.
GC&E and CCSD began working together on installation and upgrades of open options access control and aiphone intercoms throughout all elementary and middle schools. We also assisted with on-going maintenance of the American Dynamics video where we provided licensing and software support for the legacy platform. GC&E also assisted with Hudl camera installation used by the athletic department at football stadiums and gymnasiums for recording and streaming events.
In 2020, GC&E successfully installed camera additions and upgrades to all elementary and high schools and recently received a three-year extension to carry performance upgrades through the end of 2025.
CCI Mechanical, LLC Moves Into New Facility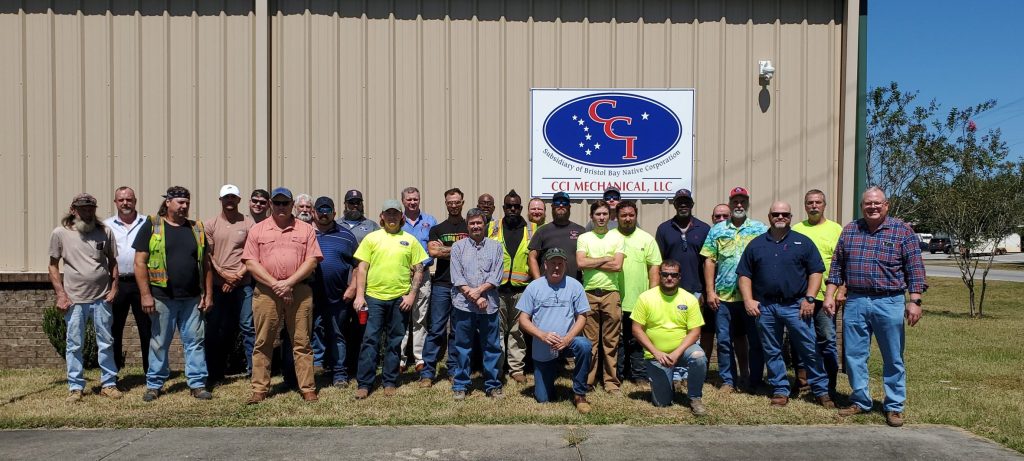 Since its start in 2014, CCI Mechanical, LLC (CCI-M) has grown to a workforce of 25 and has recently moved out of its previous shop in Crestview, Florida and into a new 12,000 square foot facility in Holt, Florida.
CCI-M provides mechanical services on federal projects in and around the Florida Panhandle. In addition to self-performing work on their own contracts, CCI-M's in-house capabilities continue to help other members of the CCI Alliance of Companies win and successfully execute construction and repair projects at several of the nearby military installations.
Kakivik Hires New Pipeline Inspectors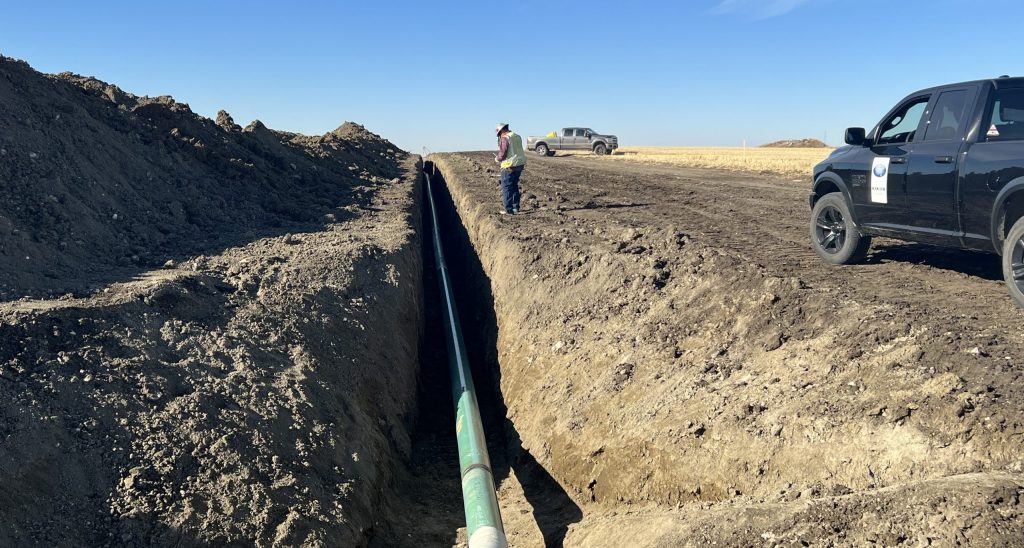 Kakivik was awarded 11 new pipeline inspector positions at Hess in Tioga, North Dakota. For the last year, Kakivik has had one single commissioning engineer at the Tioga facility. Word spread regarding working for Kakivik, how they treat their employees, as well as their Federal Employee Health Benefit program and the new inspectors were hired and started working on October 25, 2022.
Kakivik CEO Mike Haley and Lower 48 Operations Manager Chris Daigle attended the kickoff and onboarding in Tioga and are impressed with Hess and the new employees. Many thanks to the transition team members as this was one of the smoothest transitions to date. This is a great win for Kakivik's Lower 48 team and will lead to an additional revenue stream.
Already, there are additional opportunities that are being closely looked at in the area. We look forward to growing our relationship with Hess and others in the Lower 48 as well as potential opportunities for CCI. To our new additions to the North Dakota Kakivik team, "welcome aboard!" and we look forward to setting the bar high and growing together as one team.
Government Services Group Employee Goes the Extra "100 Miles"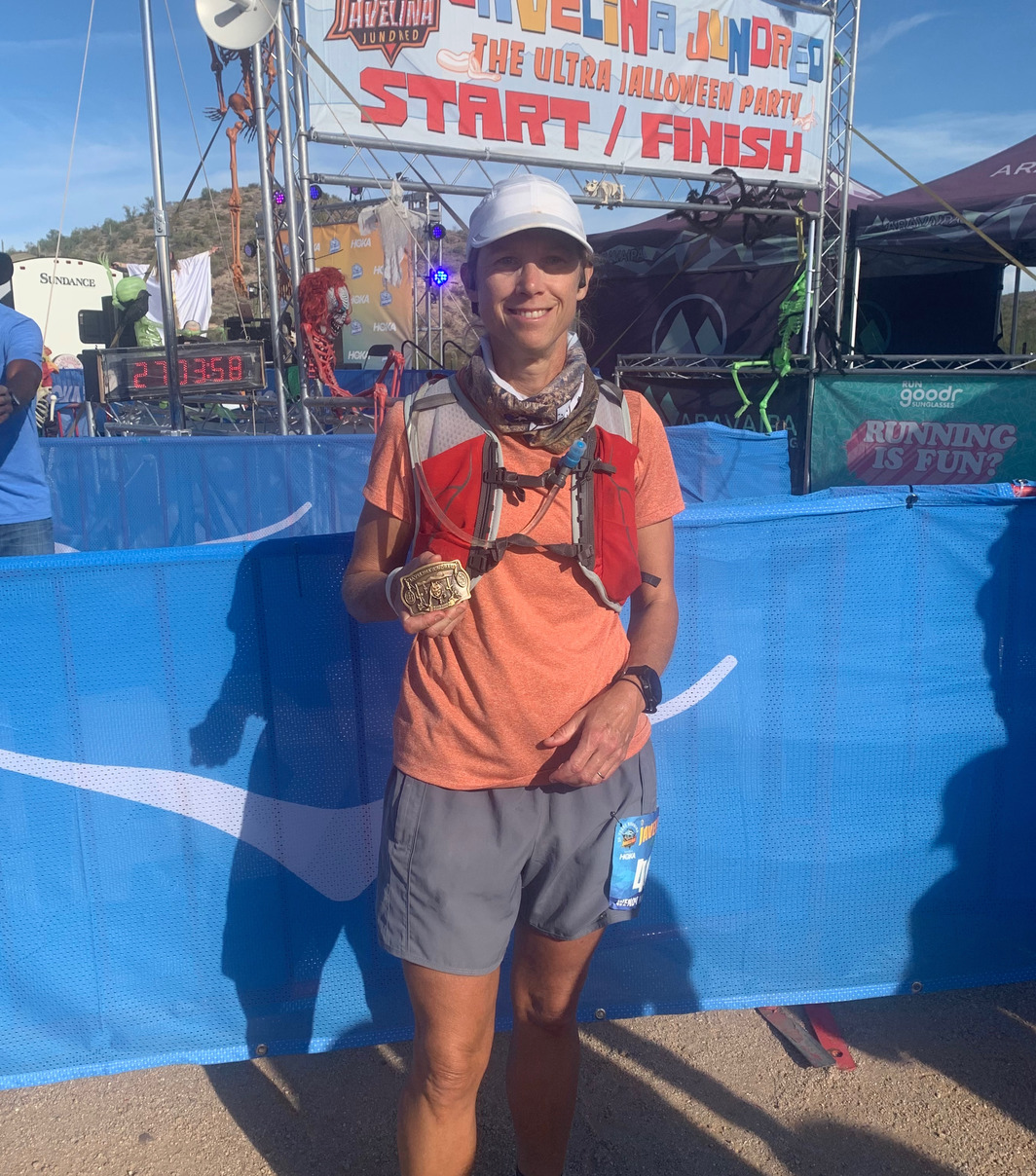 Government Services Group employee Wendy Hoggard recently participated in the 2022 Javelina Jundred after six months of dedicated training. The Javalina Jundred is a trail running party in Arizona's Sonoran Desert at McDowell Mountain Regional Park north of Fountain Hills, Arizona.
Wendy finished the 100-mile race with a time of 26:30:52, skillfully managing the terrain and the weather swings. Congratulations Wendy!